Hello, hello! The post for you isn't one that I normally do – it's my bucket list. 😀 I've just started to collect ideas for it, so I thought that a blog would be the perfect thing to put on it, wouldn't you say? 😉 You might have also noticed the "surprise" part of the title, but however…you won't be able to find out until the end of the post. *smirks* Let's get going, shall we?
1. Go on a Seaplane
        Are those or are those not fascinating? Think about it – literally skimming on the later, you feel like you're flying but really you're…uh…sailing? Yeah, can you tell that I don't know anything about seaplanes? Just that they look awesome?
2. Go Bungee Jumping
       I don't know if I'll ever get the nerve to bungee jump because let's face it: it's TERRIFYING. TERRIFYING. I'm not sure how comfortable I am jumping BACKWARDS off a cliff about 1000 feet off the ground? At least, I THINK that's how bungee jumping works…I'm not sure? Anyways, it's scary. I think.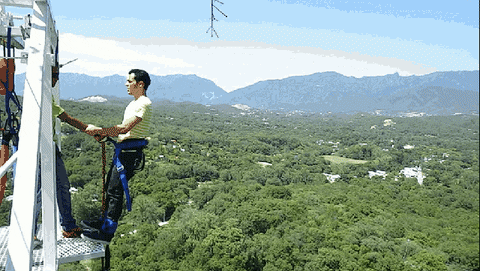 3. Play the Harp
         This one's probably the most doable, I think. XD I've been wanting to play the harp for FOREVER so…*taps foot impatiently* Where's my harpie? *pouts*
4. Live in Switzerland
         This is a test of how well you know me. If you're my friend, then you'll know I have an OBSESSION with Switzerland. I mean, seriously! It's Switzerland! IT'S SWITZERLAND. Yeah…to be honest, that's the only thing that I can say. XD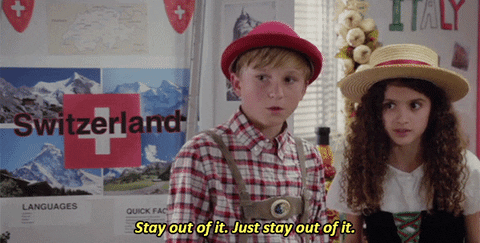 5. Go Waterskiing
          This is probably the tamest of my…uh…adventurous things on my bucket list? XD Honestly, though…IT'D BE SO FUN. *dreamy sigh* I have the same feeling about this as a seaplane – just gliding on the water…
6. Go to England
         Honestly, Western Europe in general is just pure awesome. But, since I'm already planning to move to Switzerland someday, I guess I'll just have to make a stop at England along the way. 😛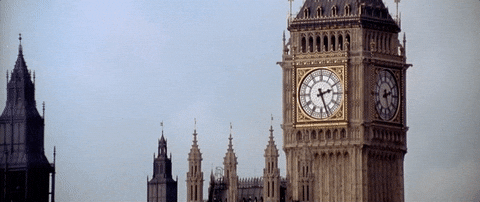 7. Go to Italy
       I think that when I move to Switzerland someday I'll decide to go over the alps and just spend a week in Italy. I mean, please, Italy!! I love their food. XD How can you not love a country that gave you pasta and pizza?
8. Own an Old English Sheepdog
      I love Old English Sheepdogs. Hands down, they're my favorite next to a Samoyed. You can't even see their eyes under all that fur! How cute is that? Besides, they always just look so happy and adorably goofy.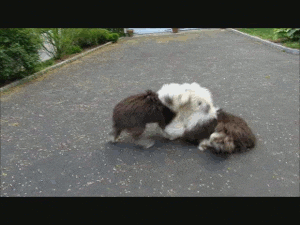 9. Have the World's Largest Collection of Notebooks
           Notebooks. *squeals* Nobody can prevent my undying love for beautiful, aesthetic notebooks. Having the world's largest collection? YES, PLEASE! I can choose a new one to write in every day. XD
10. Live in a Mansion for a Week *with servants*
            I'd love to experience the lives of the super-rich for a week or two. 😉 Do people use servants anymore? I'm not sure. XD But…if they do, then count me in! I don't think I'd like to live in a mansion for all my days – big houses spook me a bit – and I'd definitely not like to have servants forever…but for just a week? Sounds like pure luxury. 😀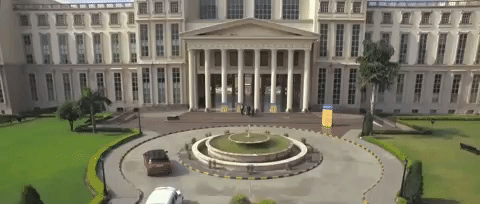 Well, that's my bucket list! 😀 I'm definitely hoping to do some soon – maybe in ten years we can come back in check – that is, if this blog happens to still be around. 😉 Anyways, let's move on the surprise now, shall we?
.
.
.
.
.
.
.
.
.
.
.
.
.
.
.
.
.
.
.
.
.
.
.
..
.
.
.
.
.
.
.
.
..
…
.
.
.
.
.
.
.
.
.
.
.
.
.
.
.
.
.
.
.
.
.
.
.
.
.
.
.
.
.
.
.
.
.
.
.
.
.
.
.
.
.
.
.
.
.
.
.
Introducing…
.
.
.
.
.
.
.
.
.
.
.
.
.
.
.
.
.
       Yup, you heard it, a new blog! NO, I'M NOT CRAZY. What would make you think that? Oh, wait, maybe I should explain. Not a new blog to replace THIS, just a bit of an add-on to the ones I already one. XD As you might guess, it's a craft blog! 😀 Isn't the name cool? Took me forever to come up with is – my first idea was Competence of Creativity, but it was too strict and…professional for me. XD
      Anyways, go ahead and check it out! I'll accompany you. My fancy way for saying, "Uh…I'll go now."
 What's YOUR bucket list? What's your favorite thing on mine? What do you think of Crafted Imagination?